Building Community Website
The Building Community website was developed by the in-house marketing team in conjunction with Trumpet Advertising. It was created as a highly functional content management system tool to promote the Eskew+Dumez+Ripple brand on the local, regional, national, and international level while reinforcing the firm's culture firmly rooted in the unique spirit and traditions of New Orleans. The marketing objective was a strategic decision to reinvent our web presence in a searchable forum that provides stronger, visual accessibility to the broad range of project types and the people who were instrumental in bringing them to life. Doing so created an opportunity to further educate our audience while simultaneously capturing the benefits (real and latent) of social media, our blog and other venues that effectively communicate the thought processes behind our work, our approach and commitment to sustainable design, community involvement and civic engagement, i.e. increasing brand awareness on a national and international level.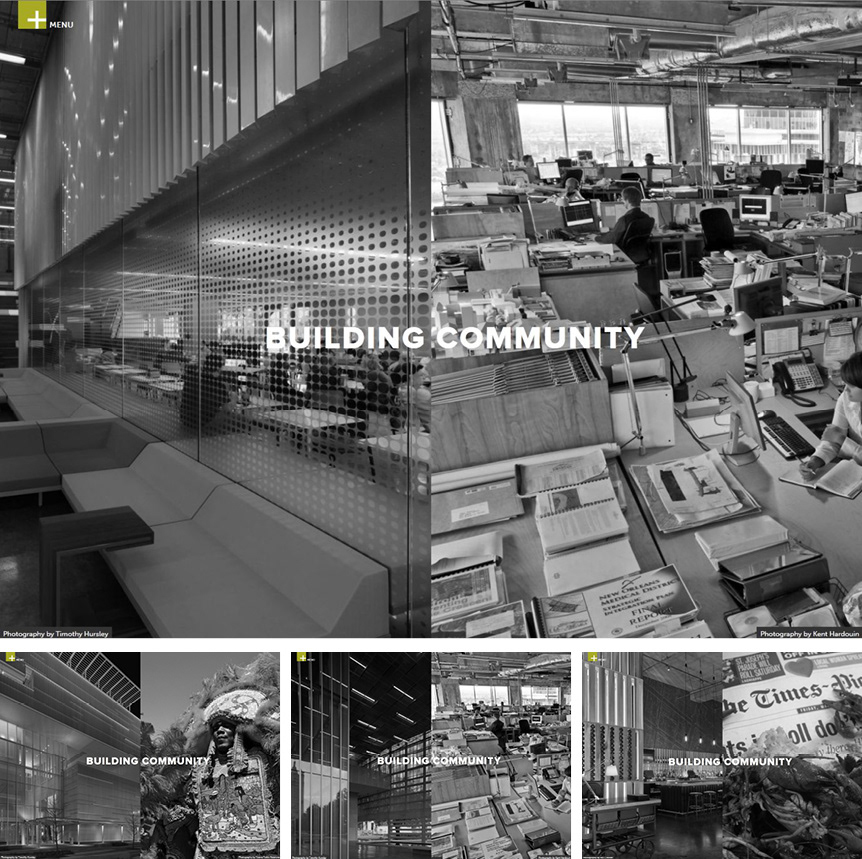 The landing page pulls from separate galleries of "Building" and "Community" images to create a unique pairing for each visitor.
Sliding doors open to reveal top news stories appear when Building and Community are clicked.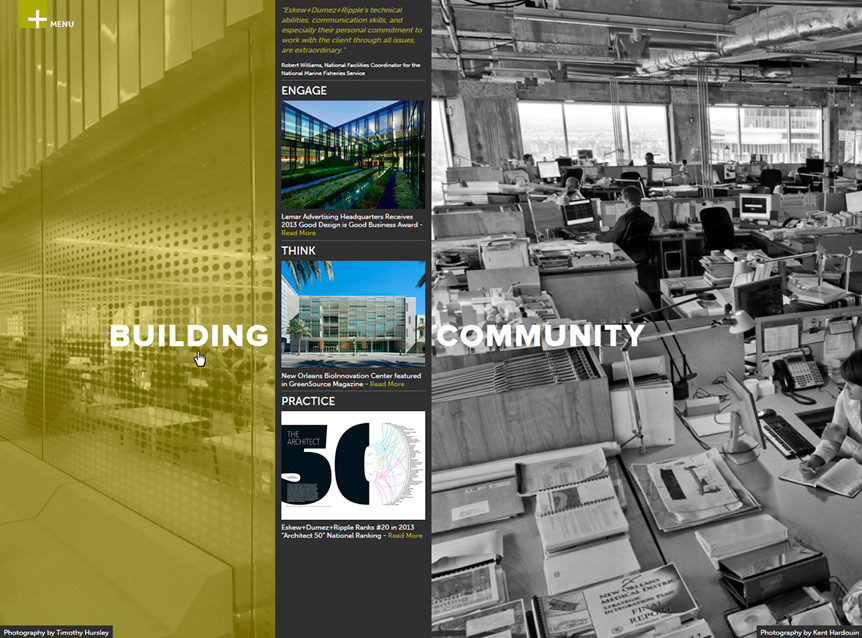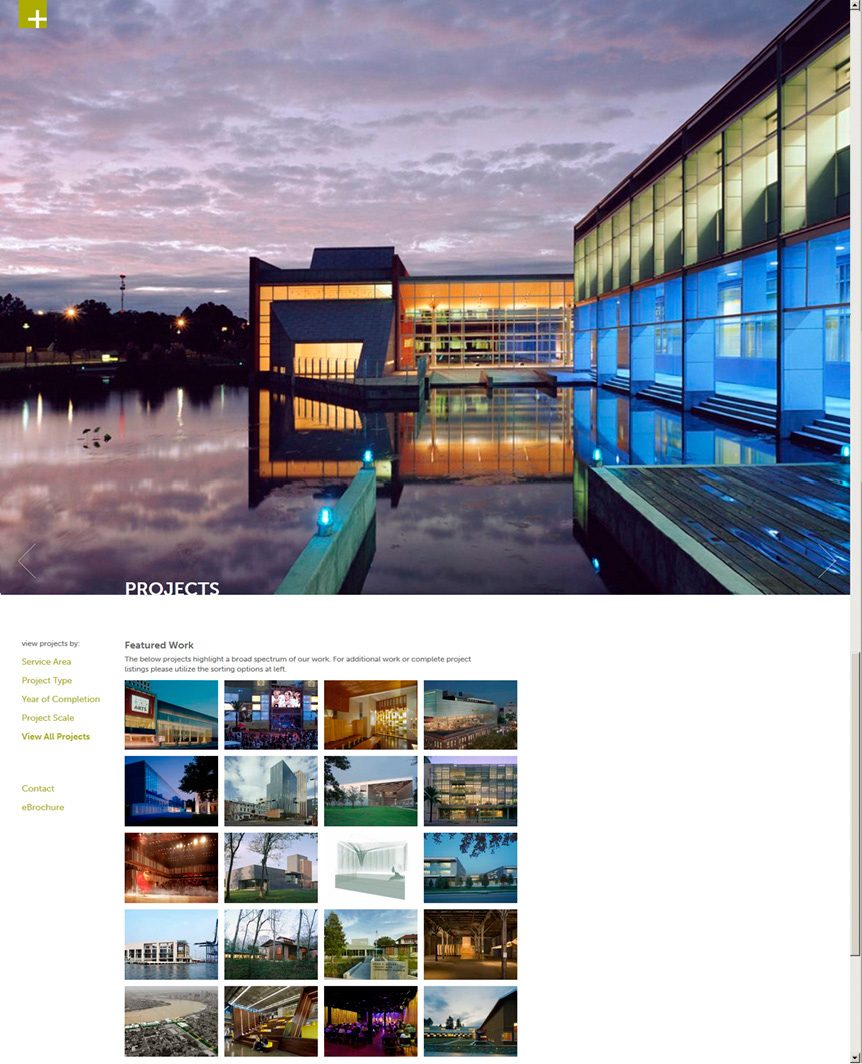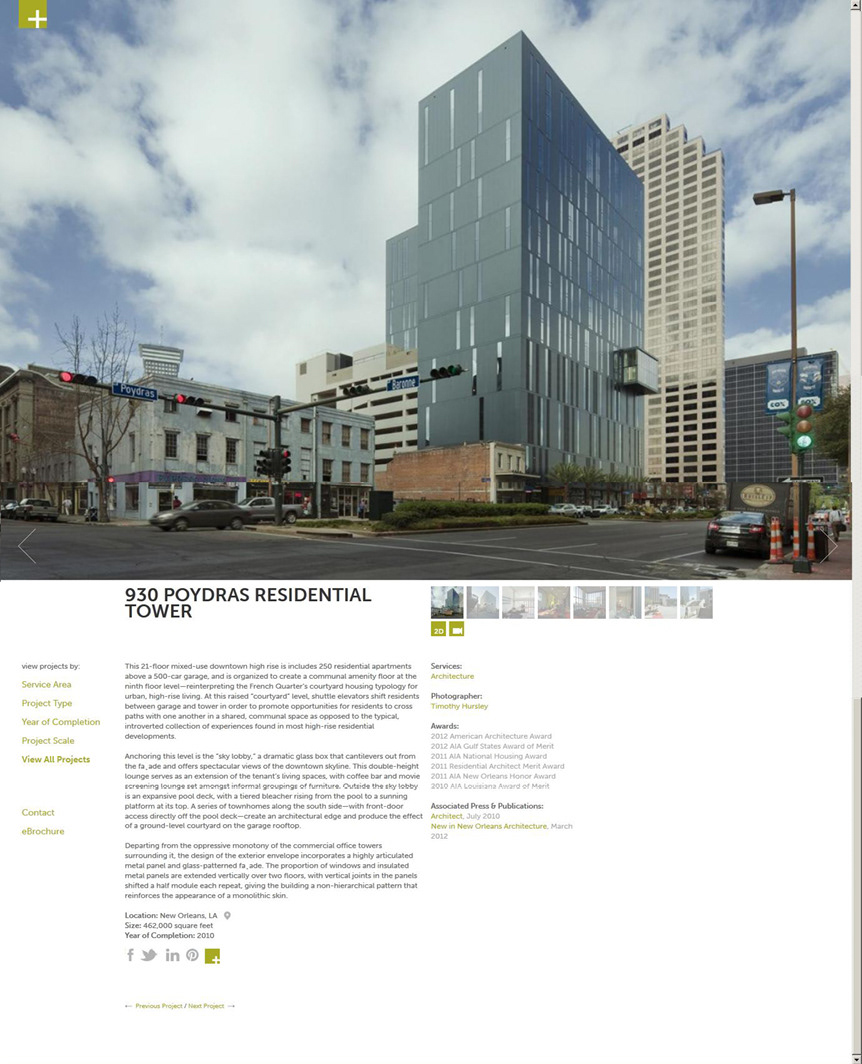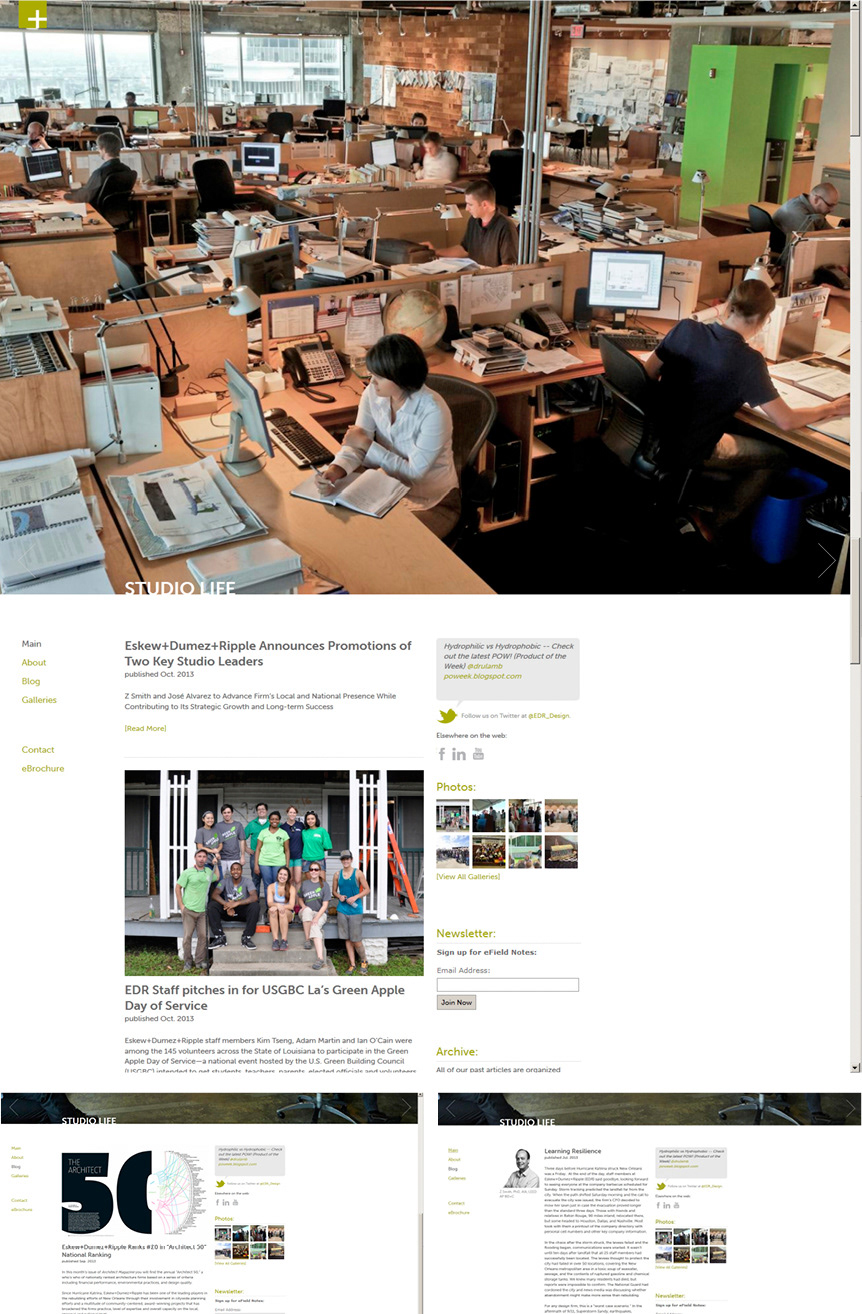 In addition to articles, "On the Boards" project highlights, and industry news, the Studio Life section includes a live twitter feed, photo galleries featuring internal events, and an opportunity to sign up for our newsletter. This section allows the visitor to get a feel for our studio culture and the thoughts and ideas of staff members at an individual level.